Our location
Laqua Vineyard is located in Terricciola (PI), in the ancient hamlet of
Casanova. Just 45 minutes by car from Pisa, Terricciola is surrounded
by vineyards and olive trees, and starting from here you can discover
many medieval hamlets and historic towns.
Discovering the area
The villages of the Valdera from north to south: Terricciola, Peccioli, Ghizzano, Palaia, Lari, Vicopisano, Calci, Lajatico, Buti.
Small medieval centers rich in history, culture and curiosities.
Places to explore if you want to enjoy a slightly different but certainly genuine and suggestive Tuscany.
The nice thing about the Valdera villages is that they require little time to visit, and that the journey that separates them by car is never too long.
So, in a short time you will be able to see them all and take a small but intense leap into Tuscan medieval history.
You will go from hills to castles, from typical trattorias to open-air theaters, from ancient traditions to a forgotten art there to be rediscovered.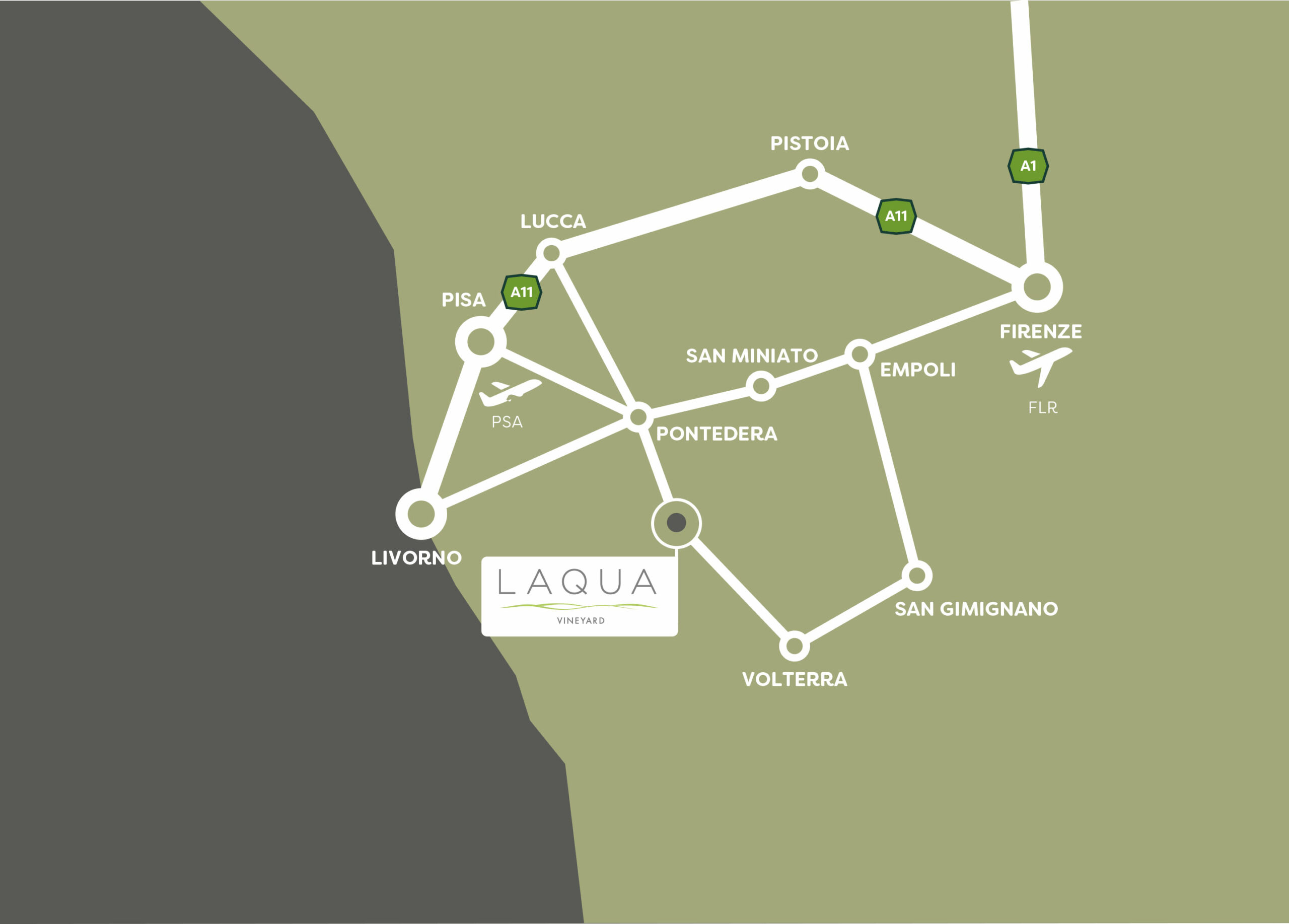 How to reach us
Laqua Vineyard is located in the village of Casanova, a hamlet in the municipality of Terricciola (PI), at Via del Teatro 8. The residence has private uncovered parking.

BY CAR: to reach Laqua Vineyard we suggest to drive along the SGC Firenze - Pisa - Livorno and take the Pontedera exit. You will reach the resort in only 25 minutes.

BY PLAN: the resort is located 60 minutes from Florence International Airport (FLR) and only 35 minutes from Pisa Airport (PSA). We offer private transfer service upon request.

BY TRAIN: frequent connections from Pisa and Florence to Pontedera-Casciana Terme station. From Pontedera station, the resort is only a 25-minute drive away. On request we offer private transfer service.
Pontedera
Hometown of the symbol of Dolce Vita, Pontedera still houses
Piaggio's historic production plant and its museum, where you can
discover the history and evolution of the Vespa.
Vespa is not just an object or a means of transport... it is a true symbol
of freedom and adventure!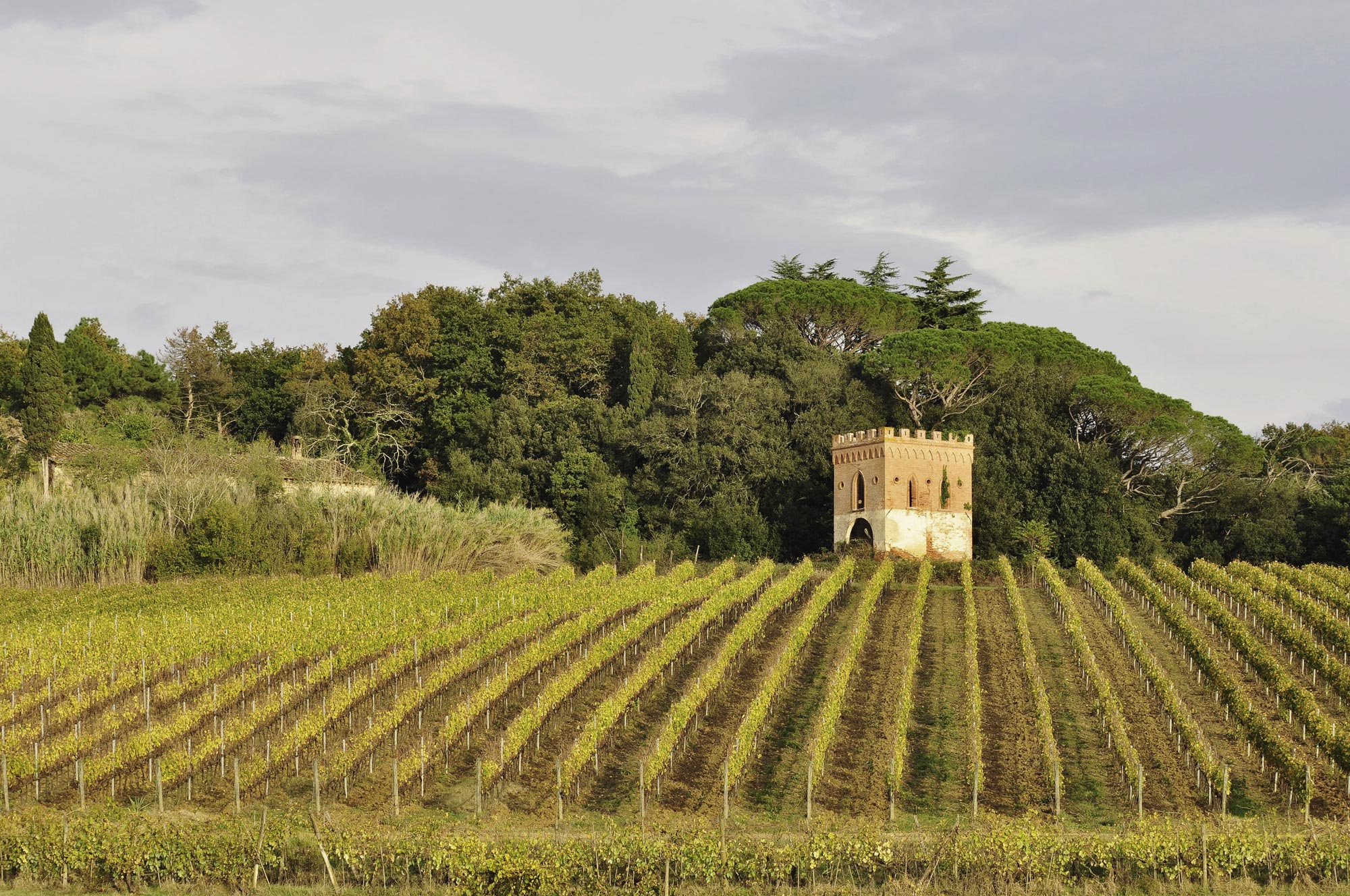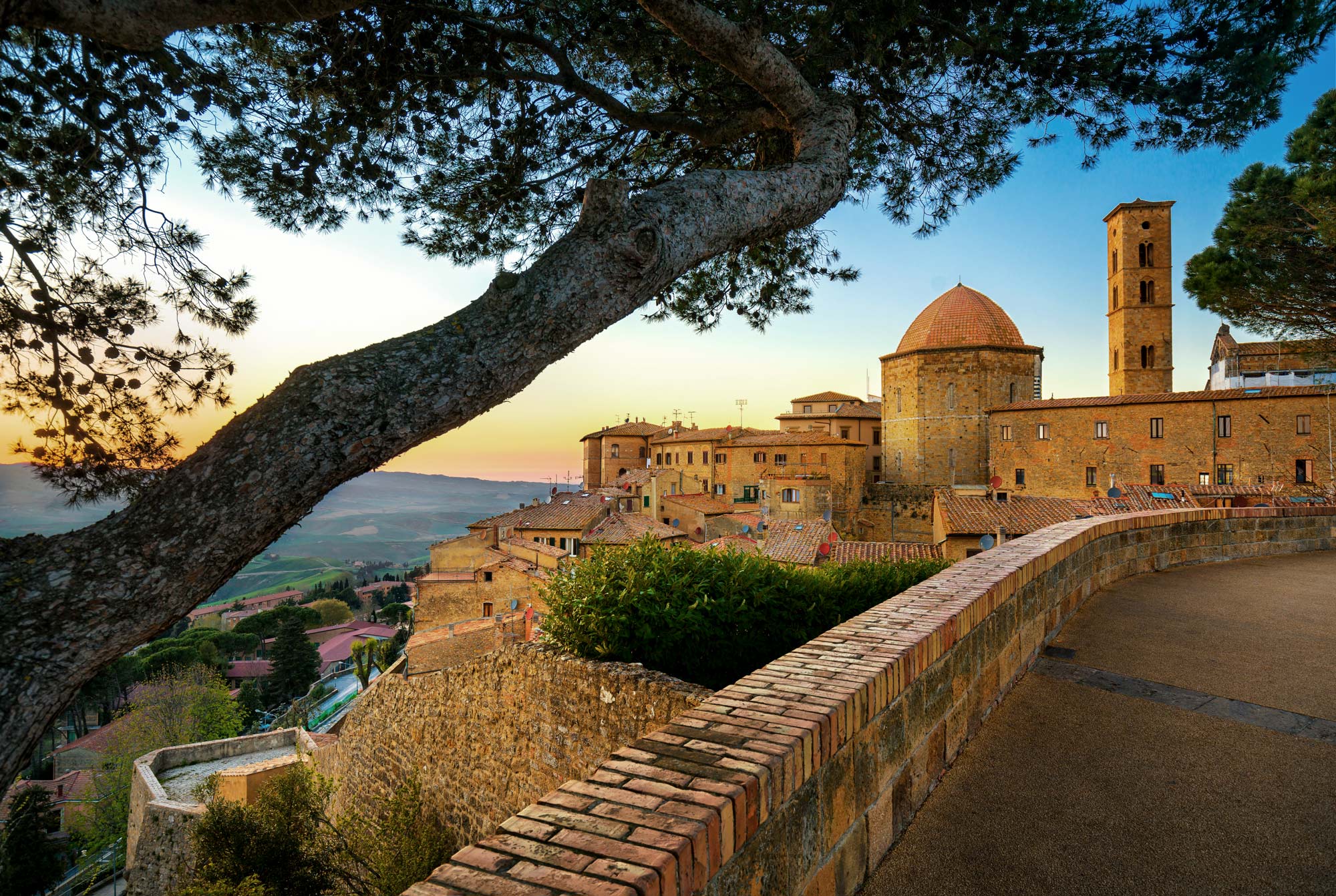 Volterra
Volterra, the Etruscan Velathri, still retains the charm of a medieval village enclosed in the ancient walls.
Volterra, the "city of wind and
stone", is famous for the carving of alabaster mined from the quarries of Castellina Marittima.
San Gimignano
This enchanting town, known as the city of towers, is one of Unesco World Heritage sites.
There used to be 72 towers but now only 13 remain, giving its special character to this little Medieval jewel in the province of Siena.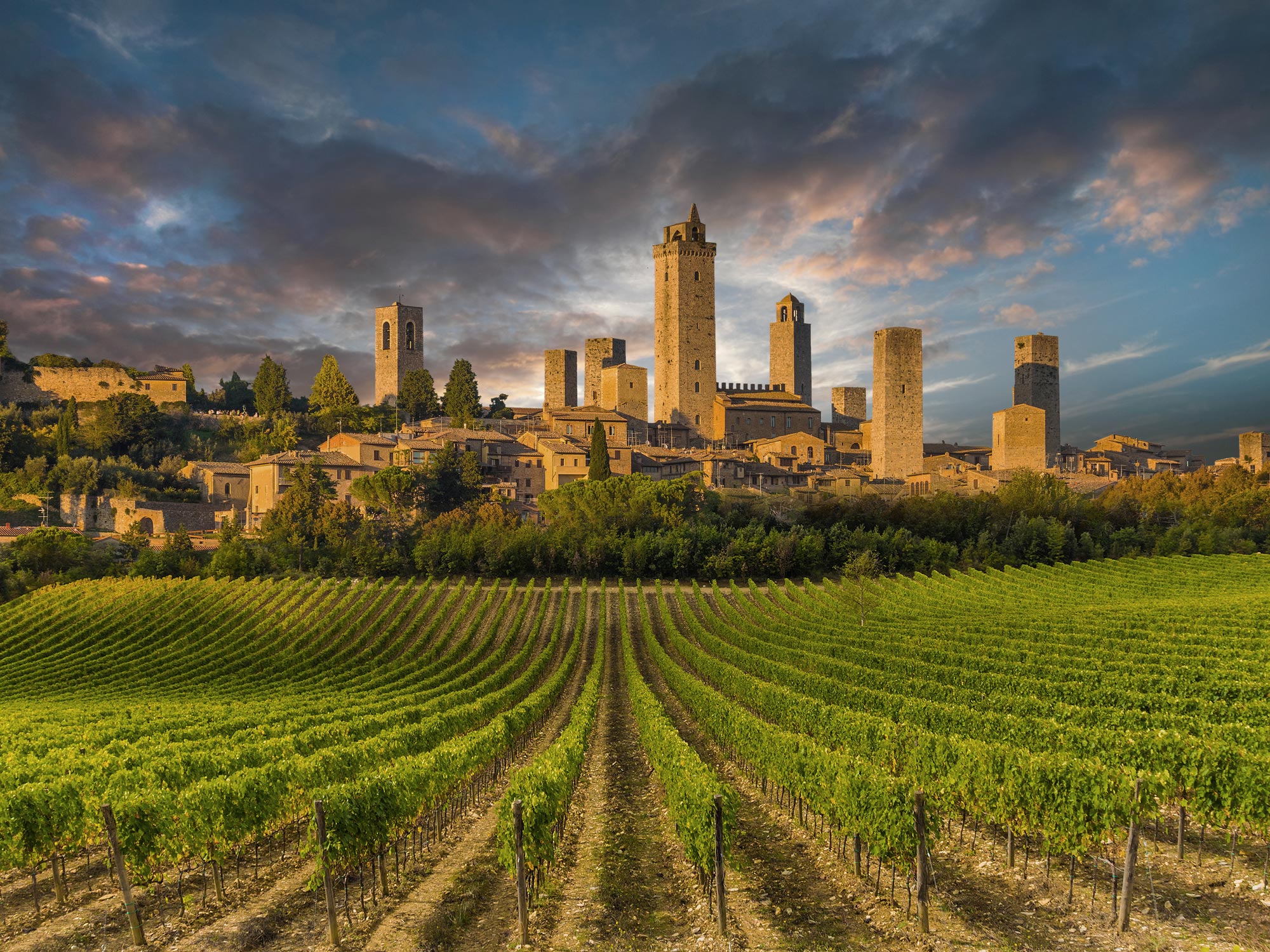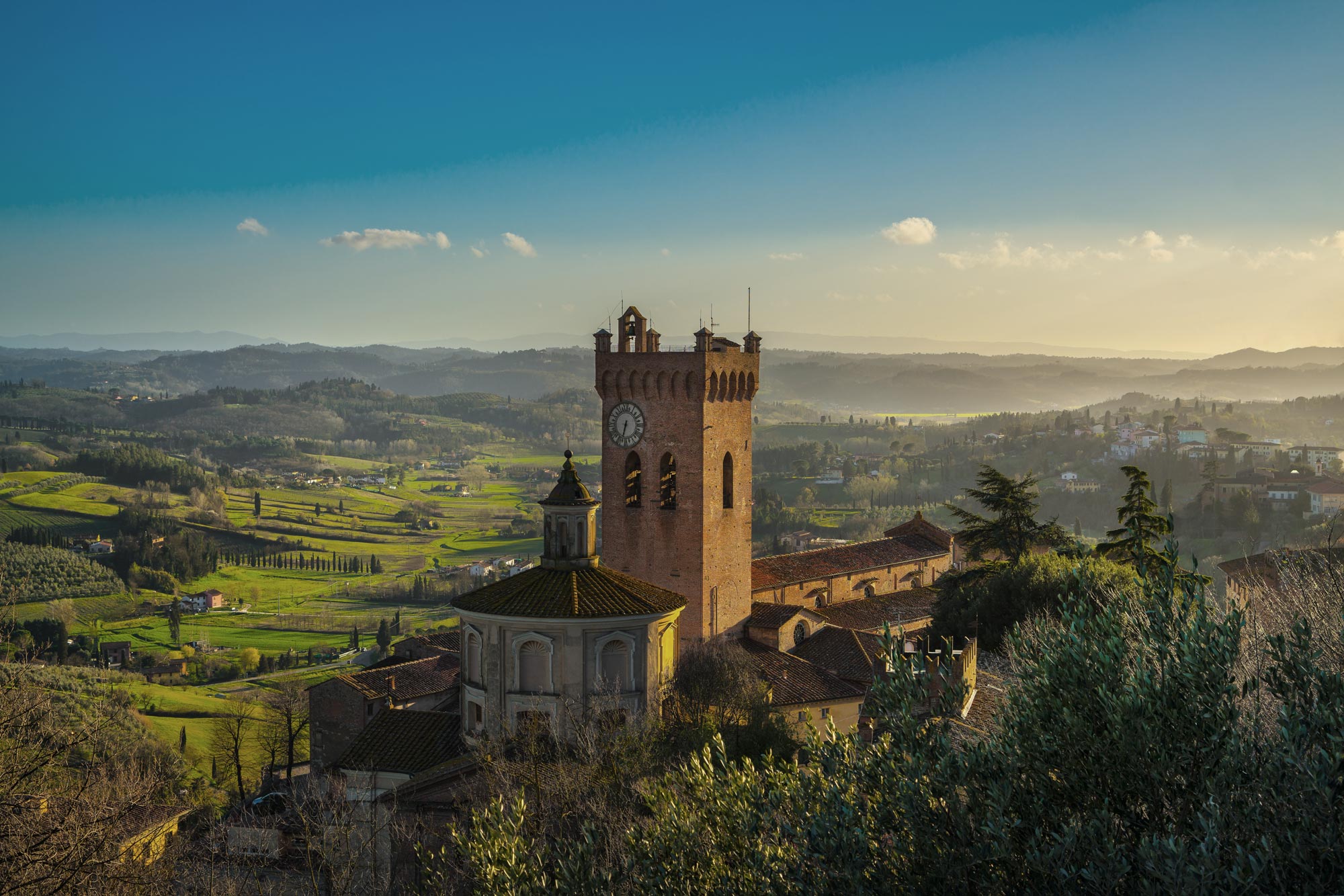 San Miniato
San Miniato is a medieval gem located halfway between Pisa and Florence and is the perfect stop along the Via Francigena to savor delicious food (it's the capital of white truffle!).